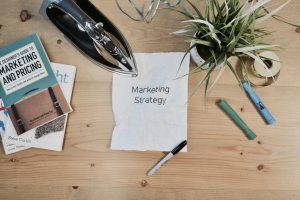 What is affiliate marketing Commission?
It refers to the earning one get after getting first sales from any affiliate product. It is also refers to others leads from products displayed for consumers in the market. You need to get passive income ideas that can lead you to earn your commission.
Are you trying to earn your first commission but things seem things don't work through? Yes, it is difficult at the beginning which requires you to put in some work. 
If you want to make money from this business, you have some steps to guide you in achieving the purpose. Don't forget that these steps to achieving this purpose are not procrastinating. 
When you venture into an online business, don't forget that your time will be sacrificed for other purposes. 
There will be an opportunity cost here, to give your best to learn details of it or lackadaisically to earn $0 at the end of the day. 
Give in your best to make your first sale. There is nothing more motivating than seeing the first $100 hit your account as an affiliate marketer.  
Before you go into details, choose a program or affiliate site to do your business. There are many programs out there to choose but try to know the one you are familiar with and the one that will not deny you payment after you make your sales.
In selecting a few programs for you, I will urge you to do your research to have the program that will be of support to you in your journey to making money online. 
click bank: 
This is one of the best affiliate programs you can join as a newbie. You can easily get a product to promote as a click Bank affiliate. You just need your email, name, password, and other small credentials to join. 
Immediately after you get approved, you can start to promote your selected product to earn your first affiliate marketing commission. NB: This program has banned some countries from their marketing. 
Digistore24
This is an alternative site for those who are not able to join the first one. They have thousands of products for you to market. Little effort is required to join this affiliate program as an affiliate marketer. 
They equally have great products that can catch the attention of your target market. Ranging from health, fashion, catenary, and beauty products can be found on their platform. 
CJ Affiliate
cu affiliate is a great program that helps affiliates to make money by selling financial products. This is a great affiliate program for experienced marketers. It has more than 300 brands on the platform for marketers. You will need a lot of traffic to be accepted to the program as a marketer.
Other affiliate programs include market health, fiver, affiliate, Julia affiliate program, amazon affiliates, etc. 
2 Choose A Niche
Don't just walk around thinking you can earn your first affiliate marketing commission without making good decisions about your niche. Choose a good niche that you can promote well to your consumers.
If you understand more about health, then go for that niche. Your niche refers to the selected products for your population segment. Topmost affiliate niches trending now include health, relationships, gaming, investment, technology, pets, and real estate.
3 Choose a Good Promotional Method
There are pros and cons to promoting affiliate products. Choose the best methods to promote your products to your target audience. 
Preferably, use landing pages to promote your products to the customers. If you are good at videos, use your videos to promote your products. If you are good at other methods, try to leverage them to market your products. 
To get a quick response, never try to use your link directly on social media. Some Facebook channels can block your link when you post directly to their platform. 
You can do reviews of the product you are marketing, either through your blog or other platforms. Reviews can help you to earn quick affiliate marketing commissions. 
4 Understand Your Audience
In the nutshell, affiliate marketing is about solving the problems of people with products or services. You first have to understand your audience and what they demand from you. I use my blog to promote affiliate products and you can adopt the same strategy.
In writing about your products, try to detail all the work of your product to them and keep in mind that they want trust from you. Use your blog or channel to get the attention of your audience. 
5 Choose the appropriate Promotional Method
The number of eyeballs that see your products contribute to the number of sales you make within the period. There are a lot of ways to promote your affiliate offers either paid or free method. 
Do you want to earn your first affiliate marketing commission? Choose the appropriate method to get your products to your readers. 
You can choose to run ads to get more customers. Google ads, Facebook ads, Pinterest ads and many more can help you achieve your financial dream.